Cottage Choco Whip (FP, S, Low Carb)
When I started Trim Healthy Mama (THM), I thought they were crazy and thought this dessert would be nasty. I held off on making this for a long time before trying it. One night I needed a really quick and easy chocolate dessert, but I remembered seeing a few different variations of the THM Cottage Whip desserts. After learning the basic recipe released by THM, I made a few changes and I fell in love with it this recipe that I am sharing with you today. What's also great about cottage cheese is, that it is a great source of protein!
Cottage Cheese
Depending on which percentage of fat you use, will determine how low in carbs it is. Let me explain. If you are going low carb, you will have to determine how many carbs you will be consuming with this dessert. If you are following Trim Healthy Mama, use 1% to 1.5% fat or low-fat using this recipe to keep you in Fuel Pull or FP mode. If you use a higher percentage of fat, it would put you into Satisfying or S mode.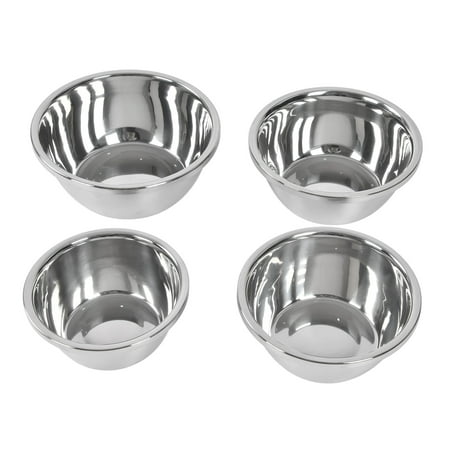 Cocoa Powder
What can I say? I love chocolate. Since starting THM, I started buying cocoa powder in large quantities. Make sure you get straight cocoa powder without any other added ingredients like sugar. I personally like the bulk of Anthony's Organic Cocoa Powder. It tastes great in anything I make like this recipe and THM smoothies.
Gentle Sweet
You may ask, what is Gentle Sweet? Well, it's just like the name suggests. It is a more gentle sweetener produced by THM. It is a yummy sweetener made and sold on the THM website. You can get it on their website or here. If you don't have any yet, you can definitely purchase a different low-glycemic sweetener on the market or create your own version of Gentle sweet, using the following THM conversion chart here. This is a great sweetener to introduce to those new to the THM plan. Word of caution though, if you have dogs. One of its ingredients, xylitol, can make dogs sick or kill them. Even though I do not have any dogs, I only purchase THM's xylitol-free version of Gentle Sweet.
Super Sweet
Okay? But what about Super Sweet? It also is as its name suggests. It is a super or stronger sweetener that if used in excess, will definitely be overpowering. You can also purchase this sweetener on the THM's website or here, and like gentle sweet, you can purchase a similar low-glycemic sweetener or create your own version of super sweet, using the following THM conversion chart here. Since using this and Gentle Sweet, it has made this THM journey a lot easier, especially since I have a sweet tooth.
Pure Vanilla Extract
Now, I personally prefer pure vanilla extract, but if all you have is imitation vanilla extract, then use that. I do not like the taste of imitation vanilla extract, because it has a very strong, fake vanilla taste to me. Like I said, use what you have or what you prefer. I do understand that some people cannot use pure extracts since they typically have alcohol in them.
Pink Salt
Does it have to be pink salt? No, but it should be a sea salt of some kind. Trim Healthy Mama encourages us to stay away from traditional table salt. Trim Healthy Mama promotes eating whole foods. With that said, table salt is refined, with many of the trace minerals stripped away (Zeratsky, 2021). Table salt, however, is fortified with iodine to promote thyroid health. Pink salt on the other hand has all of its trace minerals and benefits intact. Since switching to pink salt, I actually do not need to use as much salt. If you decide to try pink salt, search for its other names such as Himalayan salt, Himalayan pink salt, or mineral salt. Pink salt usually has a pink color or hue.
Gluccie
What on earth is Gluccie? THM calls it Gluccie, but it is actually short for glucomannan powder. Glucomannan powder comes from the konjac root. According to RxList (2021), glucomannan can come in the form of powder, capsules, and tablets. It can be used for constipation, weight loss, type 2 diabetes, blood sugar control, and lower cholesterol. You can get it pretty much any place online that sells vitamins and supplements, or you can get it directly from the THM website or here. Gluccie can also be used as a healthy thickener, instead of corn starch in recipes, similar to xanthan gum.
Cottage Choco Whip (FP, S, Low Carb)
Need a little low-carb treat to curb your sweet tooth? Well, try this delightful Trim Healthy Mama-inspired dessert.
Ingredients
1 c. 1% Cottage Cheese
2 tbsp Cocoa Powder
4 tbsp Gentle Sweet
1/4 tsp Pure Vanilla Extract
1 Doonk or 1/32 tsp Super Sweet (Optional)
1 Doonk or 1/32 tsp Gluccie (Optional)
1 light pinch Salt
Instructions
This is a very easy recipe, so gather all of your ingredients together before you start.
Set up a food processor.
Put your cottage cheese, cocoa powder, gentle sweet, vanilla extract, super sweet, gluccie, and salt all into the food processor.
Process all of your ingredients until there are no more visible white clumps in the mixture.
Once you are finished processing your dessert, carefully empty your dessert into a cute glass or bowl and enjoy.
This dessert will store covered in the refrigerator for up to 3 days.
Notes
As mentioned above, this is a very simple dessert, so just put all your ingredients in the food processor and let it do all the work for you.
For storage, however, I recommend you store this dessert in miniature mason jars with lids (either the standard metal ones or the plastic ones).
Even though a cup of this dessert is the serving size, I actually recommend having half a serving in one setting, since in my option, it is very rich to the taste.
If you find it difficult to find 1% cottage cheese, then 1.5% or even 2% cottage will work fine. You just need to be mindful of the fat and carbs. Please see the guide below for which fuel you want:
Full Pull (FP) make sure the Fat in the cottage cheese is less than 5 gm and the Carbs are less than 10 gm per serving.
Satisfying (S) the Fat is unlimited, within reason, but the Carbs are less than 10 gm.
Helpful Links:
Original Cottage Berry Whip Recipe
Sources:
Glucomannan. (2021, June 11). RxList. Retrieved November 11, 2022, from https://www.rxlist.com/glucomannan/supplements.htm
Zeratsky, K. (2021, September 14). What's the difference between sea salt and table salt? Mayo Clinic. https://www.mayoclinic.org/healthy-lifestyle/nutrition-and-healthy-eating/expert-answers/sea-salt/faq-20058512